Connect Community, Save lives
Prescription Safety
When used other than directed, prescription opioids as well as other prescription medications can become dangerous. Addiction and overdose are on the rise locally, statewide, nationally, and worldwide. By using medications safely, practicing safe storage, and disposing of them safely we can all make a difference in reducing access and abuse of prescription medications.
Change 4 the Kenai has prioritized education and access to safe disposal through the Safe, Safe, Safe class and curricula and by hosting and promoting DEA Drug Take Back Days.
FOCUS AREA: Prescription Safety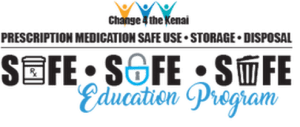 Education is the first step in preventing the misuse of prescription medications. 
Change 4 the Kenai has developed curricula for parents, teachers, businesses and medical professionals that focuses on Safe Use, Safe Storage and Safe Disposal of prescription drugs. The Safe, Safe, Safe education program is offered through a partnership with local community schools. The courses are free to take and the resources are free to use.
FOCUS AREA: Prescription Safety
National Drug Take Back Day
The DEA's Take Back Day events provide an opportunity for Alaskans to prevent drug addiction and overdose deaths. Join us to dispose of your medications.
Please follow us on Facebook/change4thekenai to stay informed about the next DEA event. Check the DEA's Drug Take Back information page to learn more about the importance of these events.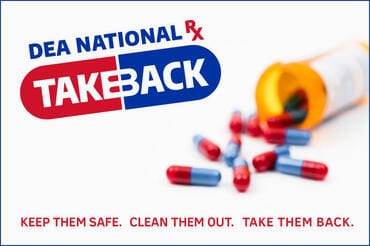 FOCUS AREA: Prescription Safety